Keto Peanut Butter Fudge Fat Bombs
This Keto friendly Peanut Butter Fudge Fat Bombs recipe is always in the front of my fat bomb recipe book. From as early as I can remember I have always had a love affair with peanut butter. I made peanut butter and banana sandwiches, peanut butter and sweet pickle sandwiches, peanut butter and mayonnaise sandwiches and yes, even peanut butter and jelly sandwiches although not as often as the others.
When I adopted the Ketogenic lifestyle probably one of the first things I missed was a peanut butter snack. When I say snack, my wife would hide the peanut butter from me so that there would be some for the kids after school. Why? Because she caught me eating it with a spoon and she thought that was very strange but it explained why peanut butter was always on our shopping list. If you are a peanut butter addict you will understand, if not, no explaining will do.
So when a friend shared a copy of his recipe for Peanut Butter Fudge Fat Bombs and said I could enjoy one or two of these and remain in Ketosis I was beside myself with joy. I did tweak the recipe a tad to make it my own but it is great. I may top each bomb with half a peanut on the next batch but they are still great just the way they are.
The peanut butter must be fat free of course, and for that reason I make my own peanut butter,also it is way less expensive when you make your own and it does not take a lot of time.

Keto Peanut Butter Fudge Fat Bombs
Nutrition Information
Serving size:

1

Calories:

287
Fat:

29.7g

Carbohydrates:

4g

Protein:

4.9g
Prep time:
Cook time:
Total time:
Ingredients
Peanut Butter Fudge Fat Bombs
1 c.. Sugar free natural peanut butter
1 c. Organic coconut oil
½ c. Vanilla almond milk, unsweetened
pinch of Himalayn salt
Drizzle of suger free chocolate sauce (optional)
Chocolate sauce
½ c. natural unsweetened cocoa powder
2 T. Organic coconut oil. melted
Liquid Stevia to taste
Instructions
Slightly melt/soften the peanut butter and coconut oil in a sauce pan over low heat until it is combined
Add it to a blender ad blend in the remaining ingredients except for the chocolate sauce.
Blend until all ingredients are well combined.
Divide equally between 12 cupcake holes in a plastic mini-cupcake mold
Place the cupcake mold in the freezer for about two hours or until the Keto friendly Peanut Butter Fudge Fat Bombs have become firm.
Remove from the mold.
For the chocolate sauce if using, Whisk together all the chocolate sauce ingredients until well blended then drizzle 0ver the Peanut butter fudge fat bombs.
You can pick up the little 12 cup rubber mini-cupcake holders at most grocery stores. They are freezer proof but I would
not try to use them in an oven. It is good to have one or two on hand for when you want to make a supply of fat bombs. I usually like to make three kinds at the same time which will yield a total of 36 bombs, a good two to three week supply.
You will find that a fat bomb or two will help you reach your total fat goal for the day. One of the things I really like about the Keto Peanut Butter Fudge Fat Bombs is that they contain 29.7g. of fat with only 4g. of carbs but 1.4g.of fiber which gives them a net carb of 2.6 per bomb and the protein is 5.4 which is a nice ratio of fat to protein mix.
If you are following a ketogenic lifestyle be sure to make a few fats bombs. I will continue to post the recipes I use so that you can build up a recipe book. These not only help you meet your good fat goals but they are a nice little treat when you want something special. I save mine to enjoy when my wife wants to have one of her desserts. As a side note, these freeze well in zip-lock freezer bags.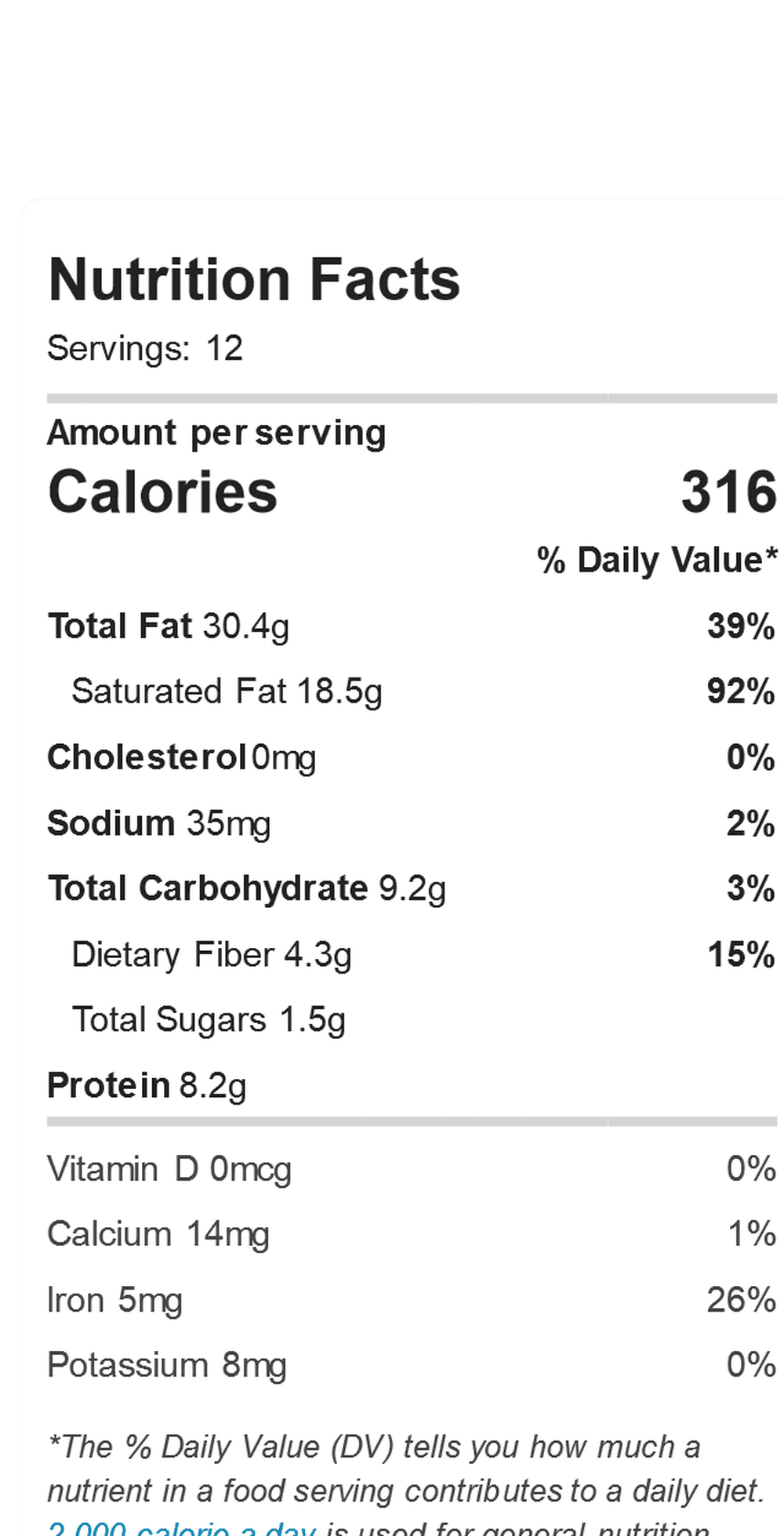 I hope you are enjoying these keto friendly whole foods recipes most of which are also gluten free. It is easy to see that there are so many great choices to choose from it is not hard to maintain a plant-based whole foods ketogenic lifestyle.Comments are welcome,I enjoy reading them and will reply to each one so please share your thoughts about the recipes and I will add more based on the information you share.

We welcome your comments in the space below this article and will reply to each one.If you have not signed up for your copy of "35 Tips To Go Low-Carb When Eating out" please do so at the top right this article. I would love to have you join our family of Whole Food Enthusiasts..

Eat Healthily, Laugh Often, Enjoy Good Friends
bon provecho
Please follow and like us:
---
---